Bonjour, c'est moi de les rues de Paris!
So today, I stepped outside of my door to find the street lined with stalls upon stalls upon stalls of amazing goodies! I asked one of the sales people what was going on and they told me it was a bi-annual market that happens for one day around the area of Paris in which I live. So today my friend and I spent the day wandering the stalls in search of bargains, and there were many.
The highlight of the day was my purchase of this Tibetan bracelet which I managed to snag for 10€ (about £8!).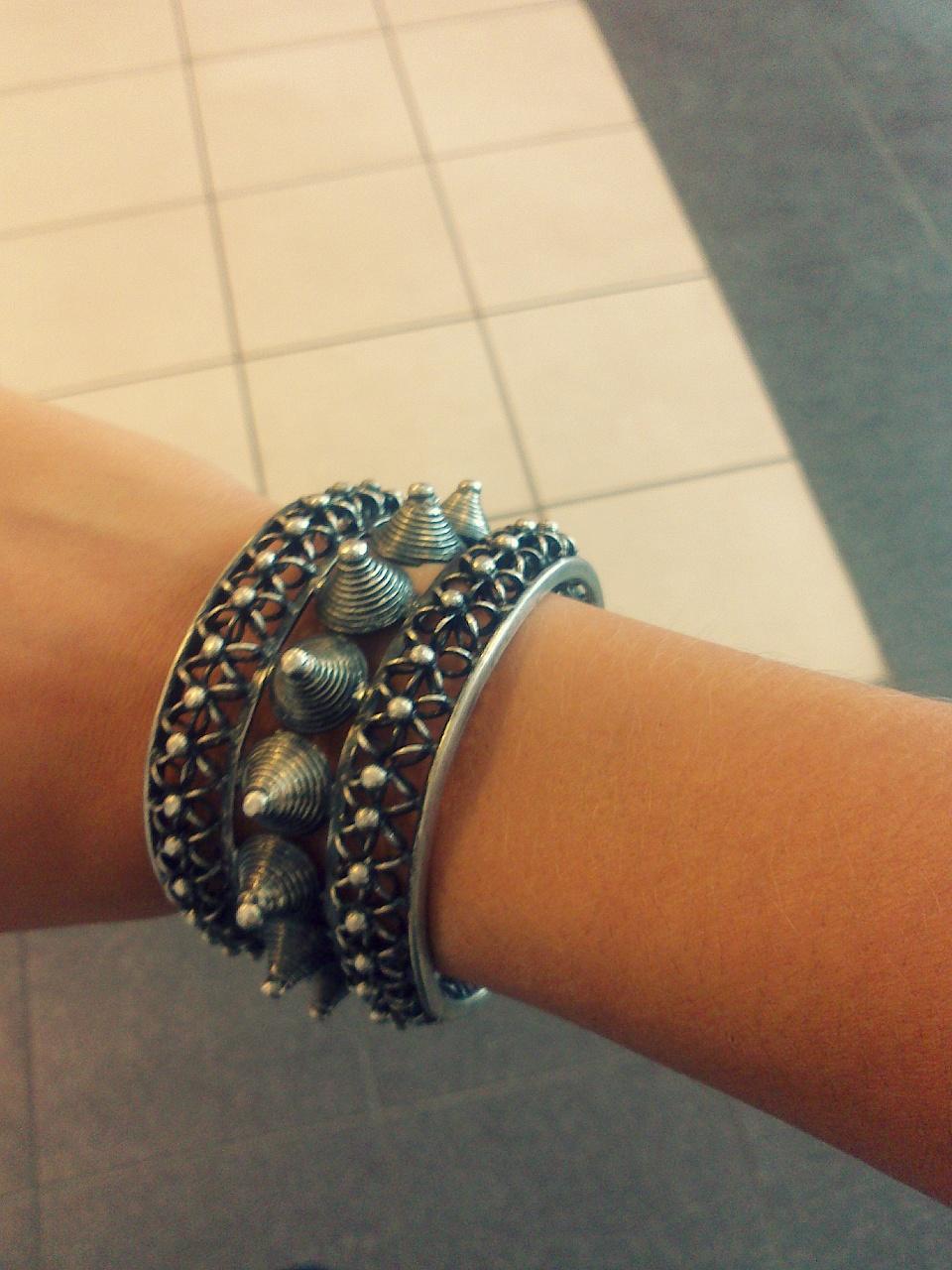 It's a silver cuff bracelet with cone shaped spikes through the centre of it. I thought it looked really funky and unique, so of course I just had to get it!
There were lots of really interesting stalls, selling all sorts of items. My favourite was looking at the old, vintage furniture that people were selling, if only my apartment was big enough to fit it all in!
Here are a few more snaps from the day :) Enjoy!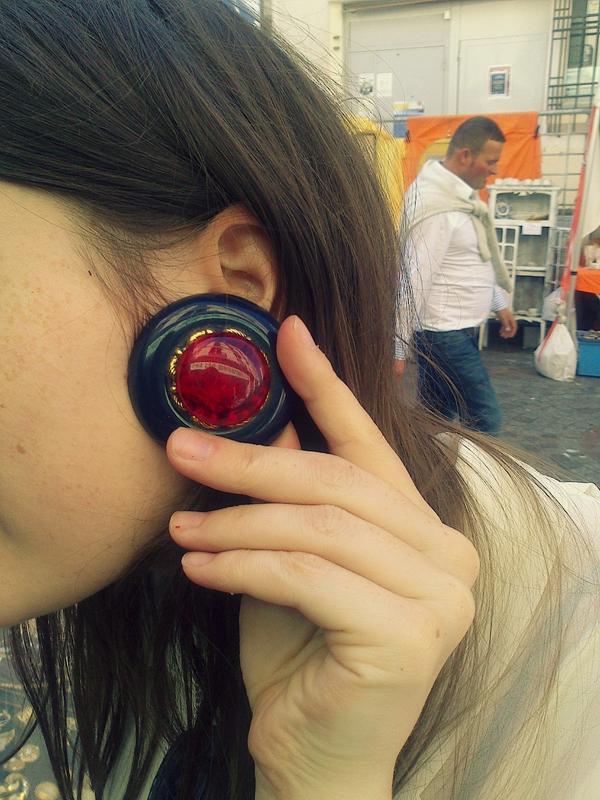 An earring almost bigger than her ear!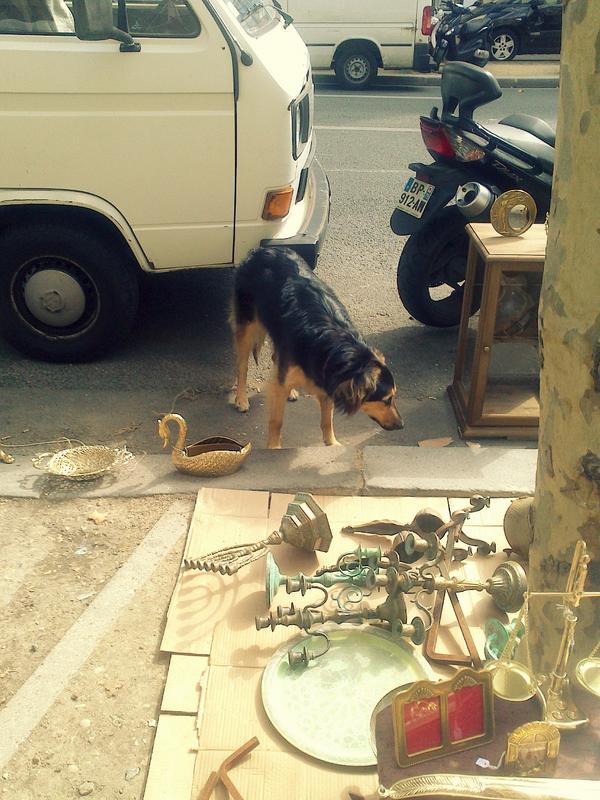 A very sweet looking dog!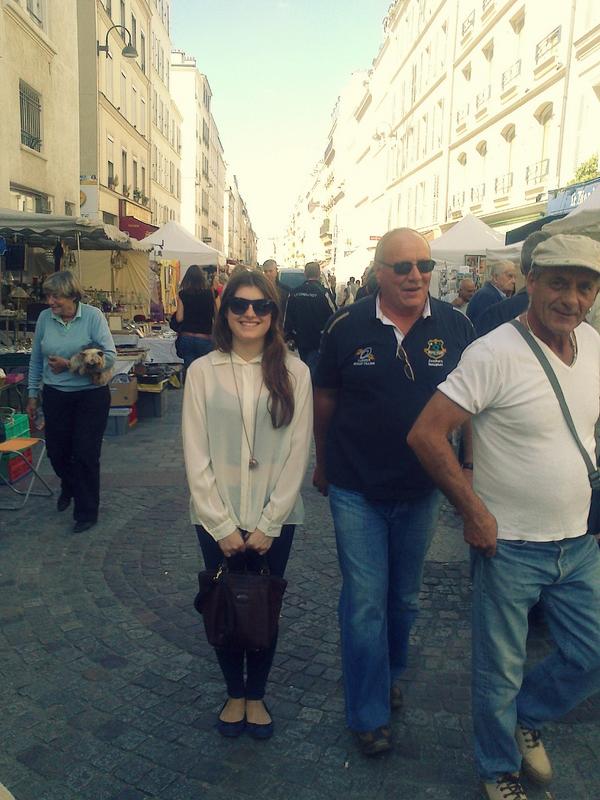 Enjoying the market!
What have you been up to this weekend?